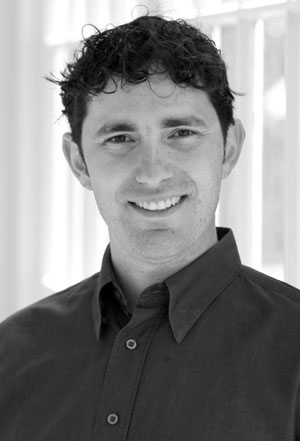 Principal
I am thrilled to serve the accounting needs of non-profit organizations. I appreciate that my work allows me to support the efforts of many inspiring people and organizations.
I'm a Certified Public Accountant (CPA), registered in California and Canada, and have worked with non-profits and small businesses since graduating from the University of Western Ontario's Honors Business Administration (HBA) program in 1996. I worked first as a public accountant and auditor for five years and then as the Deputy Director of City CarShare, a non-profit car sharing organization. I also served as Director of Finance and Human Resources for 3Degrees, a clean energy startup. I started consulting for non-profit organizations in 2005 and partnered with my first associate in 2008. Our firm now serves dozens of non-profit organizations across the country.
I practice yoga and appreciate that accounting is only one area in life where balance is important. I am a certified yoga instructor, and I play hockey, drums (tabla, dumbek and djembe), and guitar. My other passions include travel, being outside, taking photographs (including all of the photos on this website), mountain biking and hiking. I live in Los Angeles with my wife and two young children.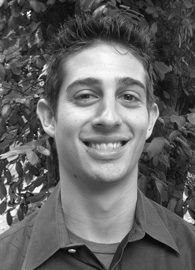 Accounting Director
I graduated from university with a Bachelors of Science in Accounting and have worked in small business, public accounting, and nonprofit environments for the last eight years. I am grateful for the role my skills allow me to play in service to noble organizations working to better our world. In 2012, I obtained my CPA designation.
Subsequent to my graduation from the University of Florida, I worked for two years at Deloitte before feeling compelled to apply my skills directly to organizations whose missions I feel deeply passionate about. I spent three years managing the fund accounting and grants administration system for Larkin Street Youth Services, during which time I also spent a year living in a remote off-the-grid traditional Chinese martial arts training center in the mountains of Northern California studying meditation, Taijiquan, and Kung Fu. Before focusing my practice exclusively on nonprofit organizations, I served as CFO of Cutting Edge Capital and K2 Legal, a related law and consulting firm devoted to helping socially responsible businesses, co-ops, and nonprofits access funding that is harmonious with their missions.
In 2011, I founded Biketopia Community Workshop, a South Berkeley community bicycle education and youth services nonprofit. I'm an avid juggler, dog lover, bicyclist/bike mechanic, amateur cook, amateur gymnast, ashtanga yogi, and kettlebell enthusiast. I also practice and teach acroyoga.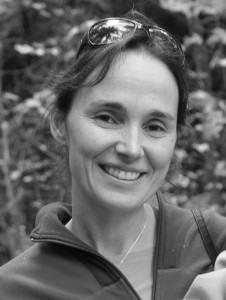 Kara Halpert, CPA (Canada), CGA, BA, ACIA
Senior Accountant
I am a Canadian Chartered Professional Accountant (CPA) and have worked in the field since 1994, serving small businesses, non-profits and individuals. I have worked in public accounting firms in Edmonton and Vancouver, Canada, conducting month-end financial closings and year-end accounting, including taxation and auditing.
I am now a Senior Accountant, working directly with clients across the United States and reviewing the work of my colleagues. I enjoy working with mission-driven organizations and find it satisfying to gather and disseminate information that helps others to function in their work and make informed decisions.
I earned my Canadian CPA in 2015 and am also a Certified General Accountant (CGA) and earned an Advanced Certificate in Accounting (ACIA) in 2000. I have a BA in political science from the University of Western Ontario in London, Canada. I play soccer and enjoy traveling, mountain biking, swimming and skiing. I live with my husband and two daughters in Victoria, Canada.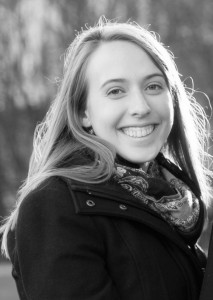 Senior Accountant
Since my time at Brown University, where I graduated with BA degrees in Sociology and American Civilization, I have been passionate about supporting organizations with social missions to become financially sustainable and operationally effective. I have run grant competitions, business development seminars, and been involved in various research teams to better understand and educate entrepreneurs and other nonprofit leaders.
Before joining Halpert CPAs in 2014, I was the Managing Director/CFO for a nonprofit called Generation Citizen offering an action-civics program to middle and high school students. In this role, I helped the organization grow from a start-up to a national organization serving over 10,000 students each year in sites across the country.
As a Senior Accountant, I have the opportunity to work with our newest clients to establish effective accounting systems. I enjoy getting to know each organization's mission and financial picture in order to build systems that are tailored toward their needs.
I now live in Fishers, Indiana with my husband, Mark and our young son. Outside of Halpert CPAs, I run a small quilting and design business and love to spend my free time trying new recipes or gardening in our yard.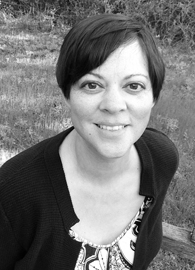 Accountant
I started my career in accounting in 1995, working for a local CPA firm that served small businesses and non-profits. Since that time, I have enjoyed working directly with clients to set up useful and efficient accounting systems. I enjoy getting to know an organization and its team well, helping to find solutions that fit their unique needs. That part of this work is particularly rewarding for me. I received my BA in Communications from California State University, Sacramento in 1994, and have continued my professional development with college-level accounting classes and ongoing study.When my first child was born in 2001, I felt the need for more work-life balance and became self-employed and more actively involved in the community.
I currently serve on the boards of two non-profit arts organizations, Shoestring Family Theatre and Vivace Youth Chorus of San Jose. I also volunteer weekly at my children's schools. I'm very glad to have community involvement as a part of my daily life.
Cooking and nutrition have been lifelong passions, and I am always aspiring to learn more and teach others. I hope to find time to attend culinary school one day, and continue to look for ways to hone my skills – whether it be cooking for my family, planning themed dinners with friends or teaching cooking classes at my children's schools. I also teach a child-safety class to parents, perform annually in the theater company's musicals, and enjoy hiking at our beautiful local parks in Silicon Valley.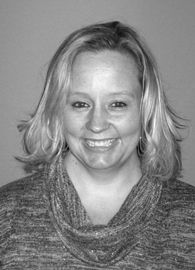 Accountant
I have worked for CPA firms since graduating from California State University Chico with a degree in Business Administration with an option in Accounting in 1997. In that time, I spent 7 years working closely with nonprofit organizations of all sizes, providing auditing, bookkeeping, 990 preparation and consulting services. In those years, I gained a strong understanding and appreciation of nonprofit organizations and their staff.More recently, I worked as an accountant for individuals and corporations but I have maintained my appreciation for nonprofits.
I have been active in the nonprofit sector by serving as the Treasurer of the Angioma Alliance for several years as well as spending time fundraising for various organizations that my family holds in high regard. I am glad to have this opportunity to refocus my professional attention toward nonprofit organizations.
I live in Roseville, California with my husband, son and daughter. Our daughter plays soccer on a competitive travelling team and our son plays basketball and soccer. We love to travel as a family and enjoy camping and hiking during the summer. During the winter you can find us on the slopes of Lake Tahoe's mountains, snowboarding.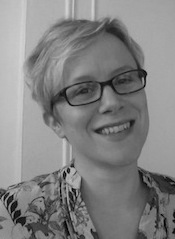 Accountant
Before joining Halpert CPAs, I served for five years, ending as General Manager for Sixpoint Brewery in Brooklyn, New York, participating in the company's growth from a small, local, draft-only operation to a packaged, internationally distributed craft brand. More recently, I followed my long-held interest in carpentry and furniture craftsmanship to Vermont, where I completed a woodworking certificate at Yestermorrow Design/Build School in 2014.
I began working in non-profit accounting in 2003, providing bookkeeping and reporting services for an urban planning educational institute in Portland, Oregon while I completed my undergraduate degree in Applied Linguistics. Since then I've held a number of financial and business management roles within small businesses and non-profits in Oregon, California, and New York. I also worked independently as a consultant for startups in the arts and music industries. I am glad to return to serving non-profits as I particularly enjoy working with mission-driven organizations.
I live in Brooklyn where I've built a tiny wood workshop in my apartment from which I make small custom furniture and home accessory pieces and nurture my burgeoning tool addiction.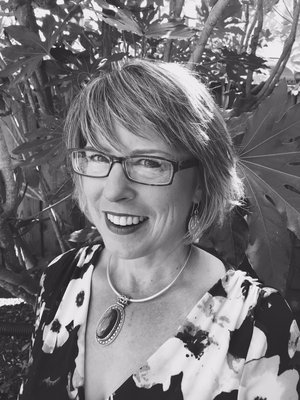 Accountant
I enjoy serving the non-profit community through my accounting skills as I appreciate the services that so many nonprofit organizations provide. Some of the amazing non-profit organizations I've had the privilege of working for are: Burning Man Project, American Civil Liberties Union of Northern California, Public Policy Institute, Second Harvest Food Bank and Oakland Ballet.
Subsequent to my graduation from San Francisco State University, I got my first taste of bookkeeping and budget management by running the campus recycling program there. I discovered that by being savvy with numbers and money, I could have a positive impact in the world.
I am a singer-songwriter and enjoy recording music with my band Soma Holiday. Besides my passion for music, I am also a certified yoga instructor, meditator, mountain biker, camper and lover of the great outdoors. I live in Bozeman, Montana with my husband. We are excited to be moving back to California this autumn.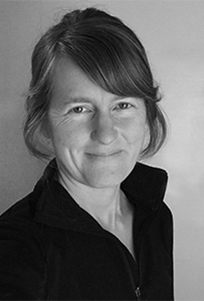 Administrator/Accountant
In the mid-90's while beginning my teaching career as a high school art teacher and staff development instructor, I completed my MA in art education pursuing the convergence of storytelling and new media. My masters thesis, a website called The Mom Project, examines issues of narrative and the use of technology in the art classroom. In 2002 I joined the staff of a Berkeley-based nonprofit, StoryCenter, teaching storytelling media training workshops around the world, as well as taking on the role of Managing Director. As the staff grew, and with the birth of my first child, I shifted away from teaching, focusing instead on developing StoryCenter's organizational and financial systems.
I became familiar with Halpert CPAs as a client in 2009 and am pleased to now be a part of the team. I find that my creative energies are put to good use toward refining and streamlining the functions of organizations. As Administrator, I support the sustainable growth of Halpert CPAs as we work to better serve non-profits.
My husband and I live in Berkeley with our son and daughter. We enjoy the bounty of great food and nature in the Bay Area, and make treks back to Iowa and Canada to visit family each summer.
Accountant
After going to college in Sacramento and spending years in the business world, I realized that accounting was the field I enjoyed the most. In 2005, I graduated with my Masters in Accounting at Colorado University of Denver. I spent two years auditing at KPMG and spent the following ten years supporting medium to small businesses on staff and as a consultant. I am happy to now be working with non-profits and the passionate people who lead them. I enjoy working directly with clients to help them create efficient systems and strong internal controls.
I returned from Colorado to my native Bay Area in 2010 where I volunteer weekly at my children's school, teaching cooking, math and reading. I live in Campbell, CA with my husband and two sons. In my free time, I make costumes for my boys and learn about crafting, up-cycling and maker's projects. When I'm not working, I am often at the library, a craft store or my children's school.
Accountant
After graduating from college with a degree in Business, I spent a large portion of my career in banking. Looking for a change, I agreed to take on the books for a friend's business. As my bookkeeping business grew, I found myself supporting a very worthwhile non-profit. Before long I began working with Halpert CPAs through our mutual client. After a few years as a client of Halpert CPAs, I met with Mark to discuss taking my work with non-profits to a higher level. I am pleased to now be an accountant with the firm and supporting our wonderful non-profit clients.
Home in Montana, my partner and I are building a beautiful cabin in the woods. Bears, cougars, moose, coyotes, and even the occasional wolf travel through. This is a rugged place to live, but we enjoy the peace and solitude that the area offers. Plus, being able to ski and hike directly from our home is a huge bonus.
A keen desire for exploring new places has taken me all over the world. My solo travel leaves me feeling like I can take on any challenge. I always return home inspired by the sights and people that I meet along the way. When not traveling, you will find me taking full advantage of all the amazing things that Montana has to offer - from outdoor activities, such as hiking and fly fishing, to cultural events, such as the theater and our local symphony.
Affiliations
Certified Public Accountant (CPA), California Board of Accountancy
Mark Halpert and Zach Cohen
Certified Public Accountants of Canada (CPA)
Mark Halpert and Kara Halpert
QuickBooks Online Certified ProAdvisor